Strangers' Secrets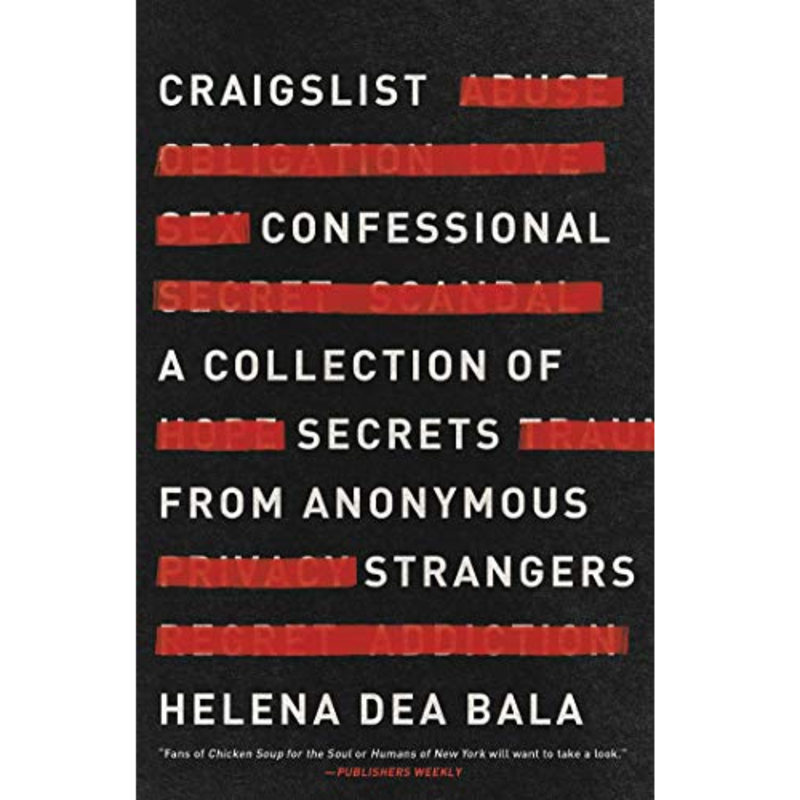 Listen
Catharsis and hope: a much-needed release and a feeling so many of us strive for during periods of personal and communal hardship. Catharsis and hope are just what Helena Dea Bala has brought to the hundreds of people who have confided in her, anonymously, through her ad on Craigslist. She spent five years documenting people's secrets through "Craigslist Confessional," a personal project which after two years became a compulsively readable Quartz column. Her book is a series of raw, urgent and heartfelt stories that offer a look behind the curtain of our perfectly-curated lives, and challenge us to treat the strangers among us with empathy and respect. She tackles wide-ranging topics, from divorce and grief to the marginalized experiences of undocumented immigrants, the formerly incarcerated, survivors of sexual violence and others facing cultural stigma. Bala has written for The Washington Post and Vogue.
Helena Dea Bala has also been featured in:


Guest Links
Craigslist Confessional: A Collection of Secrets from Anonymous Strangers
Buy
Trending Topics
Kathryn's wide range of guests are experts and influencers in their respective fields, offering valuable insights and information. Click the links below to view more episodes within the specific topic.
Related Episodes

Episode #1118

John Pavlovitz

Author, Pastor, Speaker

"Hope and Other Superpowers: A Life-Affirming, Love-Defending, Butt-Kicking, World-Saving Manifest"

Episode #985

Jean Twenge PhD

Psychology Professor

"iGen: Why Today's Super-Connected Kids Are Growing Up Less Rebellious, More Tolerant, Less Happy – And Completely Unprepared for Adulthood"

Episode #1294

Francesca Beauman

Author, Historian & Bookseller

"Matrimony, Inc.: From Personal Ads to Swiping Right, a Story of America Looking for Love"