Chronic Loneliness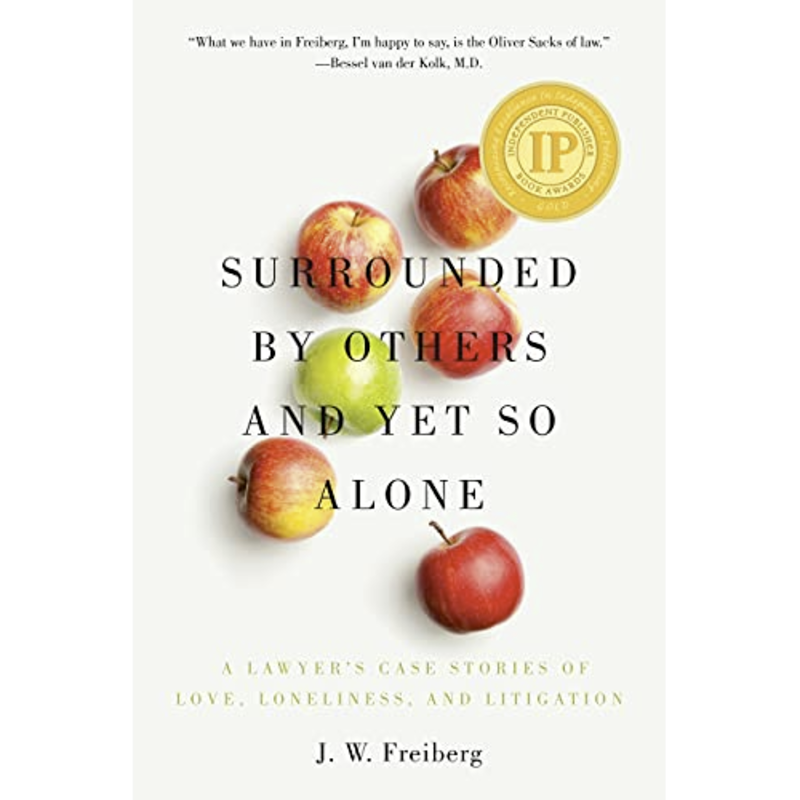 Listen
We are currently living in an interesting age where we are the most connected and yet the most disconnected than we have ever been. Exploring the impact of faulty connections and failing relationships, J.W. Freiberg, uses his 30 year legal career and masterful storytelling ability to share 5 unique tales of chronic loneliness, one of modern society's most serious public health crises. According to his research, there are two pathways to loneliness: disconnection and misconnection. Using his case study format, Freiberg is often called the "Oliver Sacks of Law". An Attorney and Social Psychologist, he received his Phd from UCLA, his JD from Harvard Law School and is a member in good standing of the bar of the Supreme Court of the United States.
Guest Links
Surrounded by Others and Yet So Alone: A Lawyer's Case Stories of Love, Loneliness, and Litigation
Buy
Trending Topics
Kathryn's wide range of guests are experts and influencers in their respective fields, offering valuable insights and information. Click the links below to view more episodes within the specific topic.
Related Episodes

Episode #1055

Nina Lorez Collins

Life Coach, Consultant, and Author

"What Would Virginia Woolf Do? And Other Questions I Ask Myself as I Attempt to Age Without Apology"

Episode #1241

Val Walker MS

Author & Rehabilitation Consultant

"400 Friends and No One to Call: Breaking through Isolation and Building Community"

Episode #1053

Sally Kohn JD

CNN Political Commentator and Activist

"The Opposite of Hate: A Field Guide to Repairing Our Humanity"