Inspiration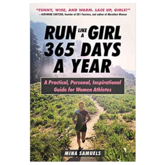 Three sisters, best friends and now business partners, PRISSAM is the second chapter for Fredda, Lenore & Stacey. PRISSAM, named for their parents, Priscilla & Sam, is an art/giftware company that has found an extraordinary way to motivate, celebrate, honor and inspire. Stacey will discuss this unique art/giftware collections available at www.prissam.net .
Mina Samuels has also been featured in:


Trending Topics
Kathryn's wide range of guests are experts and influencers in their respective fields, offering valuable insights and information. Click the links below to view more episodes within the specific topic.
Related Episodes

Episode #1158

Mina Samuels

Author, Performer & Former Litigator

"Run Like A Girl 365 Days: A Practical, Personal, Inspirational Guide for Women Athletes."

Episode #1232

Rebekah Bastian

Author, VP of Community & Culture, Zillow Group, and CEO, OwnTrail.com

"Blaze Your Own Trail: An Interactive Guide to Navigating Life with Confidence, Solidarity and Compassion."

Episode #1083

Gretchen Ki Steidle

Founder, President Global Grassroots

"Leading from Within: Conscious Social Change and Mindfulness for Social Innovation"