Remodeling Your Life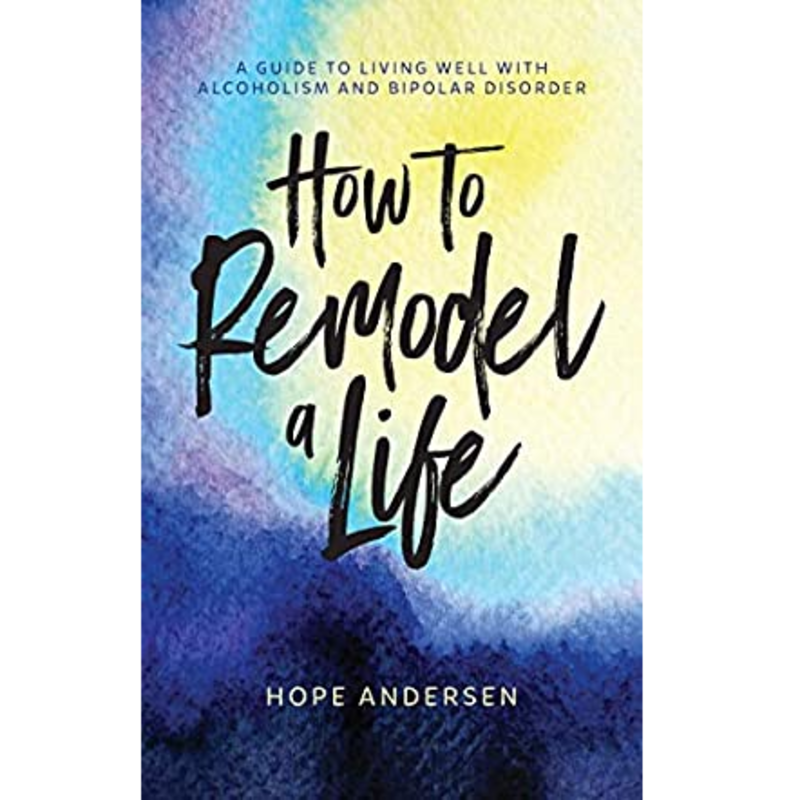 Listen
Inspired by popular television shows such as "Fixer Upper," "Property Brothers," "Flip or Flop" and other programs featuring home remodels and makeovers, Hope Andersen sought to answer the question, "How does one remodel a life?" After all, it was her own "remodel" that rejuvenated — and ultimately saved — her own life. She shares how she learned to live a happier and more peaceful life despite wrestling with alcoholism and a bipolar disorder diagnosis and the many struggles and pitfalls she faced in order to get there. While getting sober in her mid-twenties improved her life greatly, Andersen was still subject to despair. But it was her husband's own brush with death as they entered their sixties that opened her eyes, allowing her to begin life anew. Her poems have appeared in a chapbook, Taking in Air, and in a variety of e-journals including Ink and Nebula and The Literary Yard.
Guest Links
How to Remodel a Life: A Guide to Living Well with Alcoholism and Bipolar Disorder
Buy
Trending Topics
Kathryn's wide range of guests are experts and influencers in their respective fields, offering valuable insights and information. Click the links below to view more episodes within the specific topic.
Related Episodes

Episode #1370

Simon Critchley PhD

Author & Hans Jonas Professor of Philosophy, New School for Social Research

"Bald: 35 Philosophical Short Cuts"

Episode #903

Jude Bijou MA MFT

Award-winning Psychotherapist

"Attitude Reconstruction: A Blueprint for Building a Better Life"

Episode #1254

Greg Hammer MD

Author, Pediatric Anesthesiologist & Professor, Stanford University Medical Center

"GAIN Without Pain: The Happiness Handbook for Health Care Professionals"